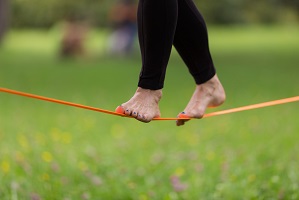 Recently the ABC news program 20/20 featured an interview with Bruce Jenner, American Olympic gold decathlon athlete and his journey on becoming a woman.  In Canada the CBC program Doc Zone aired an episode on transgender, and last year The Agenda on TVO featured a program on transgender.  In a time of increased openness around sexuality, with more people using terms like gay, lesbian, bisexual and queer, where does the term transgender fit in, and why is it causing the average person to react so strongly?
Transgender (sometimes shortened to "trans" or "TG") people are those whose psychological self ("gender identity") differs from the social expectations for the physical sex they were born with.  For example, a male identifies as a woman. Expressing gender identity it is not easy, and the steps needed to transition from the physical sex an individual was born with to the opposite sex is challenging.  These difficulties may include accessing knowledgeable health care providers; discrimination in the community, schools and workplace, lack of understanding from family and friends, and hate crimes.  In addition, the rate of suicide in transgender people is 41% compared to 1.6% in the general population.  (National Transgender Discrimination Survey: Report on health and health care (2010), National Center for Transgender Equality)
People react strongly to trans individuals because of lack of understanding, lack of knowledge, and fear.  A simple solution is to start to become more aware of transgender issues.  Instead of judging a trans individual, be open.  You don't need all of  the answers to be sensitive to individuals who are different from yourself.  It can be as simple as smiling or saying hello to a trans individual in your community or workplace, instead of ignoring the person or making an inappropriate comment.
If you are an individual who is struggling with transgender issues there are resources in the community to help.  A Google search for transgender resources in Ontario reveals a number of agencies and support groups.  If you would like to talk to someone who is an ally, click here to contact Annette.  Listening. Guiding. Caring.