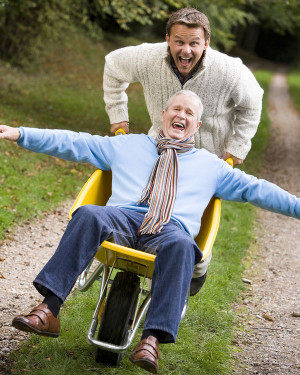 There are almost as many definitions of counselling (psychotherapy, therapy, psychological counselling) as there are types of therapies used in counselling. Definitions aside, the quintessential element of a positive counselling experience will always be the relationship forged between client and counsellor.
Annette Poechman is a Master's Level trained therapist with significant experience working with people of all ages. She earned her Master of Education in Counselling in 2000, is a Registered Psychotherapist, a Canadian Certified Counsellor, and a Certified EMDR Therapist. Learn more about Annette.
Annette provides a safe, non-judgemental, and completely confidential environment for her clients to explore their concerns. Clients tell Annette that she is a great listener, an experienced guide, and shows how much she cares.
Personal Counselling for Life's Challenges
Some of the issues addressed in personal counselling include:
depression, anxiety, stress and grief
LGBTQ lifestyles
relationship issues, including separation and divorce
work-related stress including conflict management, bullying, work-life balance
self-esteem and assertiveness
anger management
Counselling, whether it's personal or psychological, involves sitting with an impartial, non-biased person like Annette to openly discuss issues or problems that you might be experiencing as a result of current challenges or historical problems.
Psychological Counselling for Motor Vehicle Accidents or Work-Related Injury
Psychotherapy is often sought-out after motor vehicle accidents or work-related injuries that result in:
pain and illness
sleep disturbances, nightmares, flashbacks
depression, anxiety, stress and sadness
difficulties coping
irritability
problems concentrating and forgetfulness
Counselling always involves growth and change, and can be hard work and sometimes even painful. It can simply be making the unbearable more bearable. It can also be about finding peace and even joy at the end of a long journey.
Benefits of Psychotherapy Personal Counselling
Embarking on a journey of self-discovery has many benefits including:
decreased emotional distress
self-acceptance
forgiveness of self and others
reduction of stress
improved intimate relationships with partners and family
improved performance and the ability to cope with job demands
Are you covered? Psychotherapy and Psychological Counselling services are often included in extended health care plans or by third-party insurance providers. Check your plan for "Registered Psychotherapy" and/or "Supervised Psychological Practice" coverage amounts.