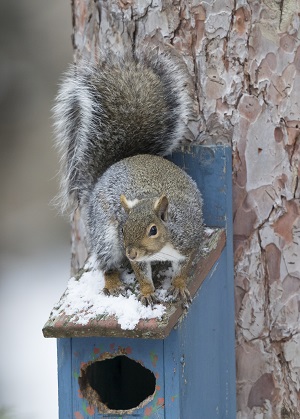 December can be stressful enough thanks to unpredictable winter storms and cancelled school buses, year end financial and tax planning, fundraisers galore – but when you add the BIG celebrations like Hanukkah, Christmas, Boxing Day, and Kwanzaa, it can be overwhelming! (And don't for a second forget the possibility of a big bash on New Year's Eve!)
As you plan your holiday get-togethers, keep these tips in mind, and of course, share them with others!
Here's What Not to Say During December
10.  Do we really have to go to your mom's, dad's, brother's, sister's (or insert relative's name here) home?
9.  The office party is so boring and "Chuck" always drinks too much and spills drinks on my dress. (And I don't care if he is your boss, dear… I don't like him and I don't feel like being nice to him.)
8.  It's just the family (or friends, neighbours, or co-workers). Why do we have to clean the house so often?
7.  That gift better not be socks or underwear like last year, especially when you asked what I wanted for Christmas.
6.  I know we don't have the money to buy that "big screen t.v.", but couldn't we just put it on the credit card and worry about it later?
5.  You always, and I mean always – fall asleep after the big dinner and I have to do the clean-up by myself. How is that fair?
4.  Honey, do we really have to go shopping again? (I would much rather stay home and watch football or shove sharp pointy sticks in my eyes.)
3.  I know you bought that outfit for the "special occasion", but it doesn't look good on you. (In fact, it makes you look a little chunky.)
2.  Please don't try and surprise me,  just buy the stuff on my list.
1.  Oh no! We fell asleep and the kids are going to be disappointed.
Holidays can be stressful. Remember that December is a time of giving and sharing, and not necessarily "things". Cherish the people in your life and take a moment to tell them how much you care about them.
If you would like to talk to someone and learn more stress-busting strategies to help cope with the holiday season, I'm here to help!
Wishing everyone a peaceful holiday season.  Listening. Caring. Guiding.