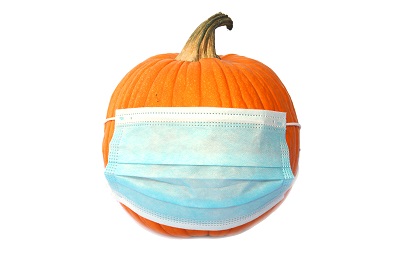 Thanksgiving is just around the corner and the Ontario government has recommended we do not socialize with anyone outside of our immediate household.
That means, in addition to typical holiday stressors, we now need to figure out how to do Thanksgiving, Halloween and potentially Christmas in a different way.
Here are a few creative ideas on how you can "do the holidays" this year and stay safe.
Doing the Holidays COVID Style!
Set-up a time to meet with your family and friends virtually. I know, I said it – that dreaded word – virtually. Some of us are experiencing ZOOM fatigue, but how about a gathering with a twist? Plan a meal. Make a new recipe together. Play a game virtually – how about bingo? I can speak from personal experience that Trivia and Balderdash work! It's time to get creative! How can you adapt family traditions for virtual connections?
If you do have a virtual event – remember you can dress up, decorate, and go all out. Have a friendly competition with the kids for the best dressed table, decorated house, most original costume, coolest carved pumpkin, etc.
Plan an outdoor event honouring the maximum number of people allowed. Remember to keep your physical distance, and if you feel unsure of yourself, wear a mask. Limit your time together. Less time means less potential spread. Read last year's Thanksgiving blog for more helpful tips.
For family and friends that are alone, send flowers, food or make a phone call! Drop off someone's favourite Thanksgiving treats or dinner.
Remember, this holiday season can be fun even though it will be different. We are all in this together. As I've said before, we may be in different boats, but we are surely in the same storm. Remember if you need assistance, I am here to help. Click here to book an appointment.
Stay safe. Be well. Happy Thanksgiving!