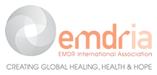 As of December 2018, I am now Certified in EMDR (Eye Movement Desensitization and Reprocessing) Therapy.
What does that mean about me and what does it mean for you?

In order to become certified I have had 20 extra hours of supervision on top of basic EMDR Training.  I have obtained a certain level of experience with a wider variety of clients, and I have attended additional training, including training for first responders. It means that I am more qualified and more experienced with EMDR, and better able to handle any issues that may arise in the course of therapy.  It also means that I am required to maintain a certain level of professional development in EMDR, which ensures that I am up to date on the latest trends and techniques.
What EMDR Certification Means For You
You can confidently trust that I can safely and effectively use EMDR as a psychotherapy to help you process traumatic situations, effectively treat PTSD or mood and anxiety disorders, including depression, phobias, and panic disorder. Click for more information on EMDR Therapy for PTSD/Trauma or Psychotherapy/Personal Counselling Services.
If you have suffered a trauma, are experiencing PTSD, or have chronic anxiety or depression please contact me to set-up an appointment.  Together we can work on reducing the impact of the trauma on your life.
I am a Registered Psychotherapist, a Certified Canadian Counsellor, and a Certified EMDR Therapist based in Hamilton, Ontario and serving clients in Hamilton, Ancaster, Dundas, Flamborough, Stoney Creek, St. Catharines, Burlington, Oakville, Mississauga, Brampton and surrounding areas. Listening. Guiding. Caring.