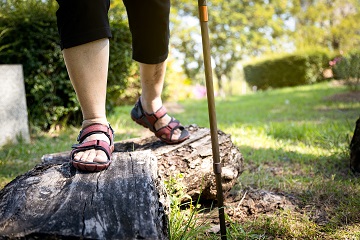 "Do I look fat in this dress?" is something most partners NEVER want to be asked. It is a loaded question given the diet industry and the societal pressure placed on women and men to look a particular way.
Other classic, but equally disturbing phrases include: Nothing tastes as good as thin feels; A moment on the lips, forever on the hips; Strong not skinny; Losing weight is hard. Being overweight is hard. Choose your hard.
Recently I have been listening to a podcast available through Maintenance Phase, and following several influencers on Instagram that talk about body image and positivity. Here's a recap:
Resources for Body Image and Positivity
Maintenance Phase hosted by Aubrey Gordon and Michael Hobbs focuses on the misinformation surrounding "health fads, wellness scams and nonsensical nutrition advice". In other words, everything you have ever thought was true about the diet industry, food, nutrition, and wellness is about to be challenged by these researchers in this podcast. The shocking realities about different types of diets, the body mass index (BMI), fat camps, the obesity epidemic and more, will shift the way you view health information and hopefully inspire you to be more critical about the information you generally accept as fact. I know it did for me.
Jacqueline Hooton, (@hergardengym) promotes sustainable exercise for all ages and sizes. From her perspective loving yourself and your body comes first before any particular size or shape. She understands that many people exercise for reasons other than physical appearance and regularly posts exercises for a variety of fitness levels and videos that are meant to surprise and shock the traditional stereotypes of ageism. If you ever think, "I could never do that because I am too old or too heavy or too thin" or too something then give her a follow.
Sarah Nicole Landry (@thebirdspapaya) regularly shares her thoughts on body positivity and life. Sarah is a mother of four that doesn't have a problem leading the charge on disordered eating and body image issues by sharing her story and photos of herself that have not been edited. She has no shame in showing her jiggles, stretch marks, bumps and lumps. Sarah has been featured on mainstream media like Cityline, Chatelaine and the National Post to name a few.
If you struggle with body image, disordered eating or generally don't feel good about your body, I encourage you to seek out more information and support. Information is power and can be the beginning of change.
Listening. Guiding. Caring.