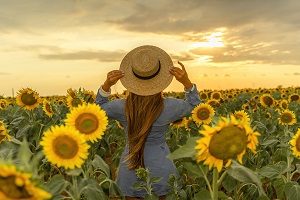 Menopause seems to be the least talked about women's health concern. Many women suffer in silence unable to find the resources they need to help. There are many physical changes that are common knowledge – and some that are not. It's important to note that there also significant mental changes as well.
Physical Changes During Menopause
the dreaded hot flashes or flushes
night sweats
abnormal menstrual bleeding
sleep disturbances
vaginal dryness
pain with sex
decreased libido
bladder complications
palpitations
joint pain
Mental and Emotional Changes
brain fog
mood swings
irritability
anxiety
depression
You don't have to go through this transition alone. Here are some Canadian websites outlining symptoms and treatment suggestions:
Another useful resource is a book by Canadian, Dr. Jen Gunter titled the Menopause Manifesto which was published in 2021.  Dr. Gunter outlines symptoms and suggestions for treatment in an easy to read format.
Meeting with a counsellor or psychotherapist can help. Therapy will provide a space for you to voice your concerns and discuss the impact that these changes are having on your life. You don't have to go through this alone. The mental health effects are real and getting support for your symptoms is important to your well being, and your relationships.
Listening. Guiding. Caring.