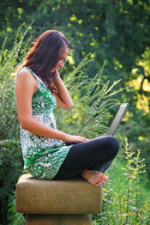 The final year in high school is one of excitement and anxiety.  Students in their final year are busy being leaders in their schools, but the question of what comes next starts to arise.  Parents are often more concerned about the plan for next year than the student.  Creating interest in post-secondary planning can be challenging.  Young people live in the moment, and encouraging them to look beyond the next football practice, club meeting, essay or test can be difficult.
So how do you get your teen talking about next year?  The simple answer is to ask.  A delicate balance between asking, supporting exploration, and taking over the plan is essential.  Most parents are aware that telling a teen what to do often results in them doing the exact opposite.   Planning for post-secondary is important if not essential.  A young person is often not aware of the many options available to them at college and university.  Discussion about choices and options, along with research is key.  Many schools offer trips to colleges or universities. Encourage your teen to take advantage of the opportunity to see a campus.  If this is not happening at your teen's high school, then take your teen on road trips.  View the time in the car as an opportunity to talk about the plan.
Start the process of planning now.  Deadlines for college and university will be here before you know it.  Learn more about educational and post-secondary planning  here.  Contact Annette Poechman  if you want more information about how she works with teens.  Listening, Guiding, Caring.