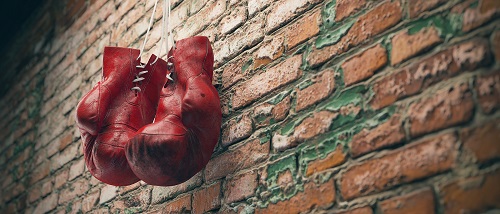 We are now entering the sixth month of COVID-19. More and more I am hearing from people that they are done with COVID, and quite honestly I am done with COVID too! We are hitting what I term the COVID wall and while we may be "done" with COVID, it remains to be seen if it is done with us.
If you are feeling tired, frustrated, lonely or bored, join the club. We are all there in varying degrees on different days. Read on for some suggestions…
How to Beat the COVID Blues
Engage in an activity that is all encompassing.  Learn something new. Take up a new hobby. Do something creative. I know we've already heard this on various media channels, but it's really important! Plan for and look forward to your downtime. Whether you decide to try something new or simply recover from caring for others (childcare, eldercare, increased work duties while working from home), remember to be kind to yourself.
Do something social. Have a socially distanced party. Respect the rules. Have a get-together where friends show up at different times. We are all starving for social interaction. We miss our friends, acquaintances and even our frenemies! Don't settle for ZOOM or other video conferencing platforms. Get together in person – safely. Do it with masks on. Just do it. We all need to connect.
Get out of dodge!  I am not sure how old that expression is, but for those of you who don't recognize it, it means, get a change of scenery. If you feel comfortable, then escape for a weekend. It can be done safely. Visit something in your community. In your province. Get out and see something different. Change your perspective. Just because we can't travel abroad doesn't mean that an air b'nb, hotel, or camp ground isn't a good alternative. Inquire about the safety and cleaning measures before you go and travel safely.
 I have said it before and I will say it again… coping with any kind of stress is easier if you are exercising. Walk, bike, chase the kids or have the kids chase you. There are many online options for exercise if you're not quite ready to go back to the gym. Move. It will help. I promise. Start today!
Continue with healthy reasonable eating. Don't expect perfection. Settle for doing better one meal at a time. Remember, you are eating for physical health and mental health too. (Hello comfort foods!)
Sleep continues to be important during this pandemic.  If you are not sleeping properly because of COVID worries, and this has persisted for more than a few weeks, please talk to your doctor or naturopath. It is very difficult to cope with stress if you are not sleeping. Ask for help if you need it.
Connect with online support groups like the one that CAMH offers. You will quickly realize that you are not alone. We are all in this together. We are all in the same storm, but in many cases different boats.
If you are experiencing difficulties please reach out for help. You can connect with me by going to my home page: AnnettePoechman.com and clicking on Book An Appointment (hint: it's in the top right corner). If you cannot find an appointment in a timely fashion, please contact me here or by phone at 905.520.5859. I am here to help!  Listening. Guiding. Caring.