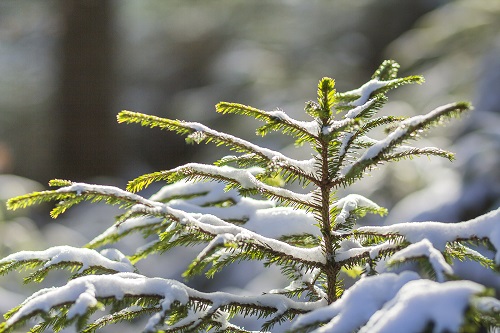 This is the time of year when I like to take a moment to reflect on the year as it comes to a close.
Last January, none of us could have predicted what 2020 held in store for the world.
I encourage everyone to take a moment, a deep breath, and think about the challenges that we have faced and the challenges yet to come in 2021.
What lessons have you learned in the past 12 months?
Lessons I have learned in 2020 and things I'm immensely grateful for:
That you can order anything, and I mean anything, online and have it delivered. The entire world pivoted, and we learned to shop online for all of our needs and have them delivered or picked up curbside.
That the definition of 'essential workers' was expanded to include the brave individuals who work in grocery stores, hardware stores, and pet stores to name a few. I describe these individuals as brave because in the beginning we truly did not understand COVID-19, and working in these settings in the past was never considered hazardous to your health.
That shopping local and supporting small business is particularly important in 2020. I have shopped in the most unexpected places, and ordered take out from restaurants that I have never frequented before. It has been an eye-opening, wonderful experience.
That as a society, we could protect patients in hospitals and nursing homes by staying home. This also demonstrates respect and gratitude for caregivers, nurses, doctors and first responders.
That we are all truly social beings and miss our friends, family and loved ones. I will never again take for granted the privilege I have of spending time with the people that are important in my life.
That we are creative and have developed a way for traditions to continue in untraditional ways. I know… a virtual anything is not as good as in-person, but think of all the creative ways we now connect:

My family, which is scattered across the country, gets together regularly via Zoom to play trivia and balderdash.
Santa Claus parades that you drive by instead of gathering on the curb.
Weddings that are tiny and allow everyone to focus on the meaning of marriage.
Dinners and special events (think award celebrations, conferences, and networking for business people) that are virtual, but allow for connections to happen.
Zoom fitness classes.
Tea in the backyard in December with blankets.

That Zoom, Skype, FaceTime or Microsoft Teams, which at times has seemed dreadful, has allowed many healthcare and religious services to continue.
I am truly grateful to all of you who have pivoted with me as I took my practice online. I know that at times it is not ideal, but it allows us to continue our work together. I look forward to the day when I can see people in person, and I miss seeing all of you in the office.
Finally, I am acutely aware of my privilege during this time when so many have lost their jobs or businesses. Many people – from the cooks and servers at your local hangout to the healthcare professionals whose offices were forced to close in March – have experienced significant loss and devastating consequences.
Without a doubt, 2021 will be a defining year for humankind. The production and distribution of a vaccine is the next monumental challenge on the horizon. I am hopeful that together, we can continue to work until COVID-19 is a distant memory.
Wishing you all the best during this unusual holiday season. Take care. Be well.
Annette Poechman, BA, M.Ed., RP, CCC
Psychotherapy and Counselling Services