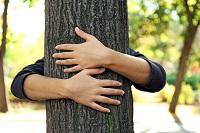 "I am a strong person but every now and then I also need someone to take my hand and say everything will be alright…"
We have all had moments when we don't feel strong and need someone, anyone to take our hand and say it will be alright.  At home, at work, in the community, big and little things make us doubt ourselves and question whether we can handle it.  Who do you turn to when you need emotional support? How do you ask for the emotional support you need?  What is emotional support anyway?
Emotional support is very personal.  What feels supportive to one individual may not feel supportive to the next.  If you are in a situation where you need support the simplest and most effective way to get what you need is to ask for it.  Be specific.  If you need a hug or someone to listen or someone to simply take you out for a cup of coffee – ask.  Asking for support is not a sign of weakness.  Recognizing that you need support before the situation becomes bigger and more unmanageable is simply smart.  Ways to be emotionally supportive are:
Listen.  Listen carefully.  Partner, friend, parent, sibling or child, if someone asks for support simply listen.
Physical contact. Hugs, holding hands, cuddles. The list is endless.
Thoughtful small gifts or acts of kindness brighten even the darkest day.  A coffee, a phone call or text message, doing that load of laundry or making a special meal.
Expression of feelings.  I love you.  I appreciate you.  You are important to me.  You can do it.
People may need and want emotional support when they have lost a job, broken up with a partner or experienced a loss of any kind.  Other situations which are positive that may require emotional support include purchasing a home, birth of a child, a promotion at work or anything which increases stress.
If you would like to learn more emotional support, personal counselling, psychotherapy or need help with a mental health concern, contact Annette Poechman. Listening, Guiding, Caring.