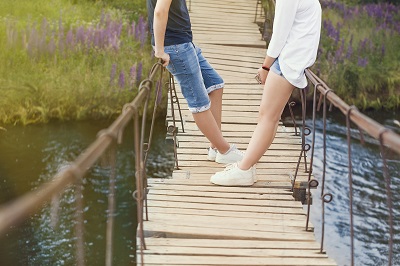 Say all the things! What do I mean? Say all the things! When working with clients I use this phrase often, particularly when at a pivotal moment. When life is about to change in some way that is irrevocable and permanent.
Be Your True Authentic Self
There are times in one's life when you need to say all the things. You need to speak your truth. You need to say all the things. You need to tell a person that what they have done or said was disrespectful or hurtful. Taking the risk of openly communicating means you are vulnerable and that you could get hurt, however the rewards can be life changing. How often have you not said all the things? How often do you remain silent when what you really need to say could clear the air? It's frightening to think about all the things we could say to our partner, our siblings, our parents or our friends, and the negative impact it could have on our relationships.
Own Your Feelings
When I encourage people to "say all the things" I am not advocating that you are hurtful, mean or nasty. Be honest and genuine, instead of politely nodding in agreement. Own your feelings and behaviour. Speak your truth in a kind, compassionate way with understanding and love.
Being your true authentic self is risky. It could mean that you lose relationships. It could also mean that you become closer to individuals. Being your true self could result in less anxiety and more peace.
Saying all the things instead of holding them in until it is too late leads to regrets and missed opportunities. Don't let life pass by without expressing yourself. You can read more of my blogs here!
Listening. Guiding. Caring.