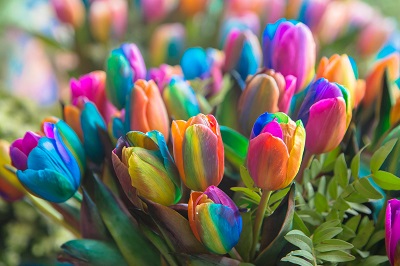 You have known for a long time that you are gay, lesbian, bisexual or transgender – or maybe it is a revelation. In either case, telling the people in your life can be very challenging. Are you ready to talk about your sexual orientation? How do you know when you are ready? Who you are telling could create anxiety.
Telling another person you're gay
The logistics can be complicated.  So let's break this down into manageable pieces and do a deep dive into some of the questions you can ask yourself during the self-reflection process.
Who will be the most accepting?  What about the age of the person you are telling? Religion? Education level? Occupation? Do anything of these things matter?  It boils down to is the person homophobic? You know the answers to these questions.  Think about your friends and family.  Do you start with your parents?  Do you start with a close family member? Sibling? Friends? One thing is for sure.  Start with the person with whom you feel most comfortable. Start with someone who is compassionate and kind.  Start with someone you trust.
When is important.  Don't start a discussion about this serious topic and then be unavailable to talk about it.  The person you are telling may have questions.  Are you prepared for questions?
How you tell someone is important too.  Do you need to plan what you are going to say or are you just going to blurt it out? This may be different for each person that you decide to tell.  Is this something that you will do via text, email, phone or in-person?  Which is safer? Which has less potential for miscommunication?
Where you initiate this discussion is important.  Do you need a private space or public?  Where will you feel safer? Again it all depends on the person that you are telling.  If that individual is going to get angry or agitated, do you want them to do so in private or do you want a public space to contain negative emotions?
The questions above address general considerations for talking about your sexual orientation.
What about your parents?
If your parents are homophobic and you are dependent on them in anyway it may or may not be prudent to tell them. If you know that their reaction is going to be negative then you need a plan to deal with their reaction. My friend Erin talked to me about her experiences, and asked me to share some of her suggestions.  Erin says there is no perfect time to tell your parents.  There will always be a reason not to tell your parents and that you just need to pick a time.  Ideally telling both of your parents at the same time makes it easier as you don't have to repeat yourself.  In Erin's case, it was easier to tell her mother who told her father. Erin also affirmed that everyday she has to make the decision about whether to disclose her sexual orientation or not.
It gets easier with time, but it takes time.
Take your time when making this decision. If you need any assistance or support regarding talking about this or any other concerns that you might have contact me, Annette Poechman.  I am a Registered Psychotherapist who has experience working with individuals who are gay, lesbian, bisexual or transgender.  Listening. Guiding. Caring.